Have you been on a spiritual path, seeking answers and change yet still feel stuck? Do you have tons of self-awareness about your own issues yet still experience being 'hooked in' in some ways – in codependent relationships, self-sabotaging patterns like procrastinating or avoiding, unhealthy habits like binge-eating or TV addiction? Do you still put yourself down or have an on-going stream of negative self-talk? Are you thoroughly sick of your old crap and ready to do whatever it takes to heal, once and for all?
Are you ready for more in your life – more peace, more freedom, more intimacy, more joy, more fulfillment, more prosperity, more creativity, more motivation….
If the answer is yes to any or all of the above, and you feel ready to make a lasting shift, join international spiritual teacher Cynthia Lamb this October for a 4-day/3-night retreat on the beautiful island of Samsø in Denmark.
During this highly experiential healing-intensive experience  you will:
Learn practical tools to heal your shadow-parts and feel more worthy, fulfilled and confident
Discover the key to creating truly positive self-talk and begin to feel peace inside of your head
Move from self-hatred to self-Loving on every level of Being
Move from fear-based thinking into the freedom that comes from rational, Love-based thought
Learn to raise your vibration to begin attracting more of what you truly desire in your life
Learn how to align your personality with the will of your soul so that you begin acting in your own highest good
And much more…
Additional features of retreat include:
An intimate atmosphere of deep compassion and infinite acceptance for every part of you
Plenty of opportunities for deep, soul-level connection with fellow participants
Time for personal introspection, journaling, meditation & contemplation
Optional group activities including yoga, dance, art & walks in nature
Cost includes:
3-night stay in a double or single room at Centre for Inner Freedom
Vegetarian meals from Thursday dinner through lunch on Sunday
Workshop courses and group activities
Location: Centre for Inner Freedom, Samsø, Denmark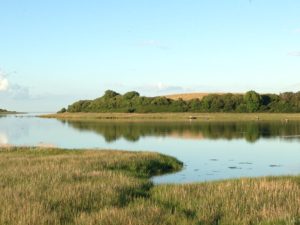 Dates: Thursday, October 26th through Sunday, October 29th, 2017
Price:
Double room 6000kr ($900)
Single room 7000kr ($1050)
Upon receiving your registration, you will receive a confirmation email with all of the details including retreat agenda and ferry information.
If you need to make special financial arrangements please email Cynthia directly at cynthia@vibrantfreedom.com
Money-Back Guarantee: I believe this work is life-changing, that it will continue to provide on-going value for you for years to come and that it is well-worth your financial investment; if, after attending the whole weekend and participating fully, you feel that this experience has not benefited you in any way, you may request a refund. I will give you your money back (minus any initial deposit or transaction fees) no questions asked.