Workshop I
In this one-day spiritual intensive, you'll be diving deep into the heart of the Self-realization process. Join international spiritual teachers, brother and sister team David and Cynthia Lamb, in a highly experiential learning environment filled with Love, compassion and humor.
Learn the 3 core beliefs necessary for aligning your personality with the will of your soul
Deepen your connection to Source, creating more inner peace, fulfillment & stillness
Challenge your belief system, moving from fear to Love-based thought
Connect with your intrinsic worth on a whole new level and move into greater self-confidence
Learn life-changing tools for healing and integration
Raise your vibration and anchor in a higher level of truth
Much more…
This is the first in a series designed for the modern mystic, those few who are truly seeking a higher truth and willing to do the deep inner work to live in full alignment with their soul on every level of Being.
If you are feeling the pull from your soul for more depth, greater access to Source-energy and true spiritual fulfillment, we invite you to join us on a journey…
Course Details:
Dates: Saturday, July 14th & Sunday, July 15th
Times: 10:00am – 6:00pm both days
Location: Long Beach, CA
Registration: $200 (Early Bird registration before June 26th 25% savings – $160)
Register Below with Paypal 
Upon payment of registration fee, you'll receive an email with full details. (If for any reason you have trouble paying with this link, email Cynthia at cynthia@vibrantfreedom.com)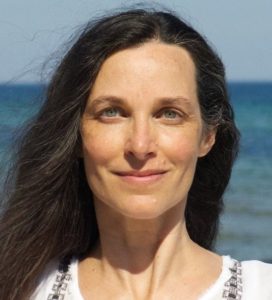 Money-Back Guarantee:
I believe this work is life-changing, that it will continue to provide on-going value for you for years to come and that it is well-worth your financial investment; if, after attending the whole weekend and participating fully, you feel that this experience has not benefited you in any way, you may request a refund. I will give you your money back (minus any transaction fees) no questions asked.
I have deepened the connection with myself and I have been able to feel the positive impact on the quality of my life immediately. The best part was that I came back home equipped with some powerful tools that I have been able to apply myself to continue the self-healing process.
Marta Rodriguez-Karpowicz
I have participated twice and each time experienced a profound deep-level spiritual healing and higher awareness. The work it is very accessible and relieving and has also given me practical tools to continue the work afterwards which I am grateful for.
Elise Hamilton Ferguson
I've never experienced love and compassion to the degree of the teaching Cynthia delivers. Love and compassion is suddenly much more than spiritual mumbo-jumbo - it has become a state of being and a concrete feeling in the body and mind.
Vilhelm Kruse